Who can study with the New Zealand School of Export?
Only those already working in an exporting environment or an existing business which is getting ready to export will be accepted into the programme.
Exporters may be resident in New Zealand or overseas, but we do not accept school-leavers because the Diploma is a professional development programme which requires you to have some experience of working in a business.
Exporters who live outside New Zealand, should realise that the New Zealand School of Export Diploma of International Trade is written from a New Zealand perspective - it is not a generic international course, but is highly suited to ex-pat kiwis and those who wish to do business in and around New Zealand.
Some of your assessments are written reports which must be based on real organisations, so you need to be working in or with an existing business to fulfil this requirement.
Occasionally, we might limit the number of places available to ensure the highest level of personal service.
So who does study with the School?
The people who study at the School are all very different in their personal background, work experience and the size of business in which they work.
Some people are new to exporting and are studying so that they can seek promotion in the future. Others are experienced, but seeking new ways of doing things, or to bridge gaps in their knowledge. We also have some very experienced exporters who, after working in the business for 20 - 30 years, are seeking validation of their experience in the form of a professional qualification.
Learn more about the people who study with us
We encourge you to read more about some of the New Zealand School of Export's graduates here.
You might also want to read about some of the people who are still studying with us:
Kevin Gilbert, Managing Director, Thermflo
Kevin Gilbert - Exporter Profile.pdf
Sally Symes, Trading Manager at Sacred Hill Wines:
Sally Symes - Exporter Profile.pdf
Melissa Cocks is Market Services Assistant formerly at Highford Marketing Ltd, NZ now with Casio, Australia
Melissa Cocks - Profile web version.pdf(185.65 KB)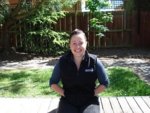 Do any of these exporters sound like you?
Clearly, you're thinking about boosting your career right now, so read more about What you can study or contact us now: info@export.ac.nz or call: 06 356 5656 to talk to someone about growing your export business. Or download our information pack:
New Zealand Residents
Information Pack.pdf or International Residents
Information Pack.pdf
You won't regret it!