New Zealand School of Export Alumni
The first graduates from the Diploma of International Trade completed their studies at the end of 2008. Since then, our alumni are growing in number, each one representing a major achievement in their own personal professional development, that of their sponsoring organizations and the New Zealand School of Export. We wish all our alumni success in their future career.
Belinda Andal, International Trade Officer - Red Seal Natural Health.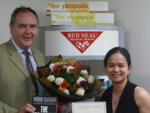 Belinda was the School's very first graduate of the Diploma of International Trade. She achieved a double success as the proud recipient of the Schools inaugural Founders Award for her valuable contribution to the ongoing development of course content and organisational processes. Read more about Belinda here.
Jurie Breytenbach, Minerals Key Account Manager - New Zealand Steel Limited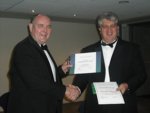 Jurie is Key Account Manager of the Minerals division at New Zealand Steel Limited in Glenbrook - a 600ktpa steelmill and subsidiary of BlueScope Steel Ltd. On receiving his Diploma of International Trade, Jurie was also awarded the School's 2008 Innovation Award in recognition of his creative thinking in achieving business solutions. To read more:
Alumni Profile - Jurie Breytenbach.pdf
Greg Canty, Technical Officer, Fonterra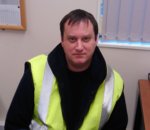 Greg Canty is aTechnical Officer within the Global Inventory Team at Fonterra's Whareroa site. After a period in the Air-Force, Greg spent nine years in the banking industry before joining Fonterra where he spent six years in the factory doing shift-work and gaining a good grounding in Fonterra's day-to-day operations. He has been in his current role since March 2008 and loves the variety, dealing with warehousing, transportation, manufacturing and laboratories.
Ziena Jalil, Trade Commissioner - Singapore, NZTE
Ziena graduated with the Diploma of International Trade in 2010 with some of the highest grades on record. Having joined NZTE in 2005 as a Senior Communications Consultant, Ziena went on to become Regional Marketing and Communications - North Asia (based in Hong Kong), before taking up the post of Trade Commissioner - Singapore in January 2010. Read more about Ziena in our July 2010 exportfocus newsletter.
Trevor Millar, Export Manager: Cowell's Pavlova Kitchen (Dunedin)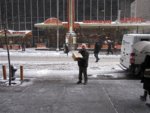 Trevor Millar has taken pavlovas to the world. As Export Manager and Director of Cowells Pavlova Kitchen in Dunedin, Trevor has taken the business into the worlds biggest and probably toughest consumer marketthe US. Trevor was awarded the New Zealand School of Export 2008 Distinguished Exporter Award for his outstanding contribution to developing an iconic New Zealand brand. Read more about Trevor here.
Dehua Pan, Business Development Manager - Mathias Meats NZ Ltd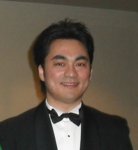 Dehuas international trade career began at ANZCO Foods Ltd. During his studies for the Diploma of International Trade, he moved to Mathias Meats NZ Ltd, where he is Business Development Manger. Dehua was awarded the New Zealand School of Export 2008 Highest Achievement Award as the only exporter within his cohort to complete the Diploma of International Trade with distinction. Read more about Dehua here.
Michael Putt, Marketing Director: NZ Liquor Resources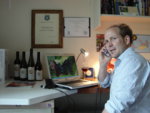 Michael Putt is Marketing Director of NZ Liquor Resources, an Auckland company established in 2007 with a goal of selling fine wines to China. During his studies, Michael consistently demonstrated his ability to successfully transfer knowledge from the Diploma into his organisation and for this reason, he was awarded the New Zealand School of Export 2008 Applied Learning Award. Read more about Michael here.
Yovitha Ramkolowan-Dale: HSBC Bank International Ltd, Channel Islands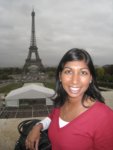 Yovitha's career in international trade began whilst working with Auckland based RMSD Ltd. A lot has happened in her life since beginning the Diploma of International Trade in July 2007. First there was move to Jersey in the Channel Islands, followed by a couple of job changes until she settled in the Marketing and Communications division of HSBC Bank International Ltd in Jersey. Somehow, she also found time to marry Matthew in April of 2007 - but kept up her studies (apparently 5am is the best time for reading) and she graduated in October 2009.
Ian Walton, Commercial Sales Manager, DSH Systems, Napier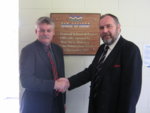 Ian was Vice President of Aviation and Logistics Ian Walton at Atrax when he graduated with the Diploma in 2009. Atrax is the world leader in the Design, Manufacture, Integration and Support of Industrial Weighing, Measurement, and Control systems for the Airport and Logistics industries. He also received the Schools 2009 Distinguished Exporter Award. Read more about Ian here.
Pierre Schindler, Customer Services Team(Europe), Fonterra, Netherlands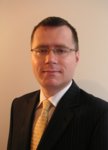 Pierre was the first recipient of the Dr. Robin W.N. Smith Memorial Scholarship and also graduated with the highest grade point average since the Diploma of International Trade was launched in New Zealand during 2007. German born Pierre worked for Fonterra in Auckland and during 2010 moved to Amsterdam when Fonterra moved its European headquarters as part of a major push to expoand New Zealand's dairying buisness in Europe.
Page last updated 8 November, 2010