International Association of Trade Training Organisations - IATTO
'Promoting excellence in the field of international trade training and education worldwide'
IATTO strives to meet the needs of its members located across all continents. Since 1971, the Association has organised gatherings of Institutes of Export/International Trade, trade development entitites and centres for studies in international business operating in, inter alia, Argentina, Australia, Austria, Belgium, Canada, Finland, France, Germany, India, Ireland, Israel, Italy, the Netherlands, New Zealand, Norway, Poland, Singapore, Sweden, Switzerland, South Africa, Taiwan, Turkey, United Kingdom and the United States.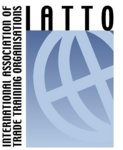 IATTO's Accreditation and Certification System
IATTO's Accreditation System is designed to give formal recognition or a 'quality stamp' to those organisations and individuals that meet internationally agreed standards when delivering international trade training/education programmes and conferring qualfications.
The New Zealand School of Export is the only organisation in New Zealand to have been awarded IATTO Accredited Provider status.
Membership of IATTO enables individuals and organisations to network with and learn from fellow international trade educators and specialists operating in other parts of the world. It als provides access to an international accreditation system with unique features aimed at enhancing the marketability of international trade training programmes and certification.
There are 3 categories of membership:
Institutional Membership - open to institutions that are primarily involved in international trade education and international trade development as a stand-alone business entity. They have to hold the status of "not for profit" and have been recognised by their national authorities.
Organisational Membership - open to organisations that are involved or at least interested in international trade training/education, have (or its parent organisation has) a legal existence and its actual or intended clientele are external to the organisation.
Individual Membership - open to individuals having an interest in international trade development and/or educationalists focusing on human resources development in the international trade field.
School Director - Dr Romuald Rudzki was elected to the IATTO Board in 2008.