How do you study with the New Zealand School of Export?
Learning materials
At the start of each module, your learning materials will be posted out to you. Each learning pack contains everything you need to study that module, plus templates, checklists and case studies.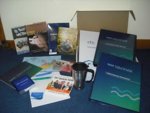 You also receive an electronic copy of your materials so you can download them on your laptop and personalise the templates you want to use. This can also make it easier for you to study while on the move.

Do you need to attend any classes or block courses?
No, you study by distance learning only and it's entirely up to you where you study - some people have time set aside at work; others prefer working at home; others have been known to take their study materials with them on business trips overseas!

Do you get any support?
You get lots of support - over the duration of each module, you can access up to four hours per module of one-on-one advice and any other help you might need.
In fact, check out the comments from our Satisfaction Survey to find out just how good our support is - it's something we work hard to achieve!
Each week, your personal tutor for that module will be in touch with you by email or phone (you decide the method which suits you best).
Your tutor gives advice on which chapter you should be reading; provides additional materials such as case studies or checklists where relevant; and assists you with exercises or any questions you have to help your understanding.
Your personal tutor will also liaise with our Adjunct Faculty on your behalf regarding issues that are highly specialised.
You also have full access to our Free Export Library and Information Service (ELIS) which is staffed by a professional business librarian.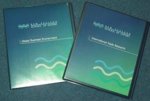 ELIS is a one-stop-shop of useful resources and website links, brought together to save you time and improve your decision making. If you haven't already checked ELIS out, have a look now: ELIS.
So what are you waiting for?
Contact us or download our information pack:
New Zealand Residents:
Information Pack.pdf or International:
Information Pack - International.pdf